About Rock Solid Trucking
We are a locally owned Swift Current business that has served the construction industry and Rural Municipalities throughout Saskatchewan for years. Our owner brings 30 years of experience working for Rural Municipalities, so we understand your challenges and the difference that quality materials and on time delivery make. 
We have a huge quantity of quality aggregates available through our own pits. We can provide them throughout southwest Saskatchewan and even beyond.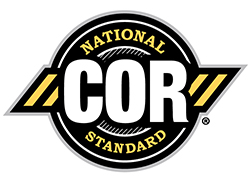 We provide our services throughout Saskatchewan 
Rock Solid Trucking provides general contractors and road building contractors with quality aggregates where and when they are needed.
We serve contractors of all sizes. We supply wash concrete sand and concrete rock to windmills and grain terminals and many other projects across the province.
At Rock Solid Trucking, we have our own aggregate pits that can quickly supply us with large quantities of quality aggregates.
Based in Swift Current, we service southwest Saskatchewan and beyond. We supply and deliver base gravel type 33, crush rock, masonry sand, concrete sand, top soil, rail ballast, river rock, pea rock and rock chips.