At Rock Solid Trucking, we operate out of our gravel pits near Swift Current. This provides us with a large quantity of aggregates whenever you are ready for them.
Providing great customer service is our number one priority at Rock Solid Trucking. The day you call us to order something is the day you'll receive it—that's our promise to you. Just give us a call in the morning for same day service from our modern fleet of trucks. We are proud to serve all of southwestern Saskatchewan.
With over 30 years experience in the industry, we know how important on time delivery and quality materials can be, and we make that our mission. We supply many contractors and we will only recommend the best to suit your requirements.
We are proud suppliers to contractors of all sizes. We also supply large and small contractors as well as home owner, with concrete aggregate, wash concrete sand, and concrete rock. Whether you are a contractor or a homeowner starting a landscaping project, we have the advice and materials you are looking for.
Our in stock aggregates include base gravel type 33, crush rock, concrete sand, rail ballast, river rock and other landscaping rock, pea rock and rock chips. And we carry topsoil as well. We even provide sand/salt mixtures for winter conditions, and we can sand that commercial parking lot for you. We also provide a site grading service for spaces of any size.
Ask us for delivery or drop by our retail yard and take some home today.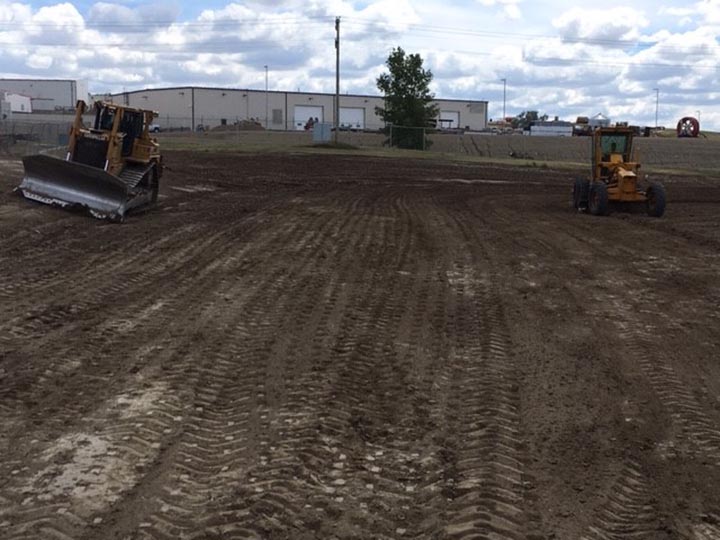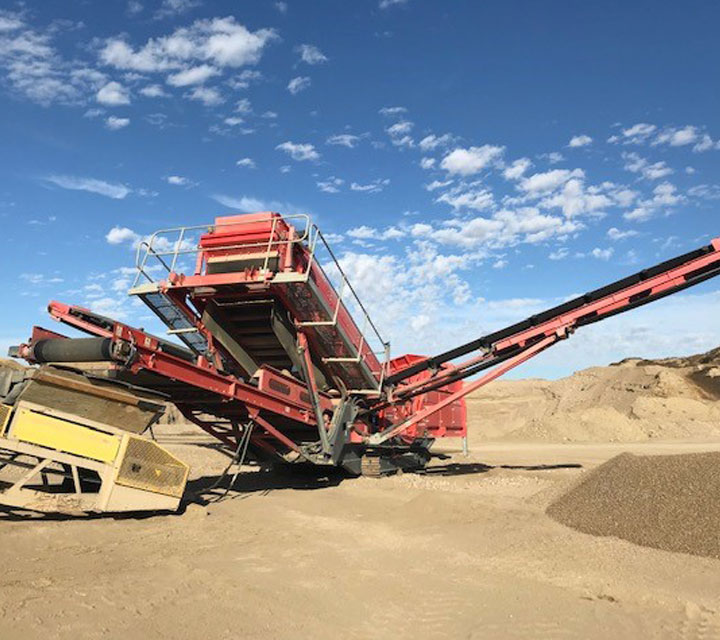 Aggregate materials such as rock, sand and gravel are used in road construction, bridges, building foundations, sidewalks, driveways and much more. We extract the materials from our own gravel pits. Screening is then done to sort the materials into various sizes, making them consistently good products for many applications.
Rock Solid Trucking has 3 Swift Current based screening units to make sure that our production keeps up to your demand.
Washing aggregates removes clay, silt and other impurities from our sand and gravel, ensuring great quality building materials and landscape rocks that look great. We have two of our own wash plants available to make sure you we can supply you with any quantity.
Call us today for more details, or stop by our retail yard and see for yourself.
Rock Solid Trucking Ltd. has a modern fleet of trucks to haul our aggregates throughout Swift Current and southwestern Saskatchewan. We even travel further when a customer simply needs the best aggregate materials available.
Our trucks are each equipped with a belly dump and end dump, giving us a lot more flexibility around where we can unload the materials for you.
We haul sand, gravel, crush rock, masonry sand, concrete sand, rail ballast, river rock, pea rock, rock chips and topsoil. If you are in or near Swift Current, call us in the morning for same day delivery.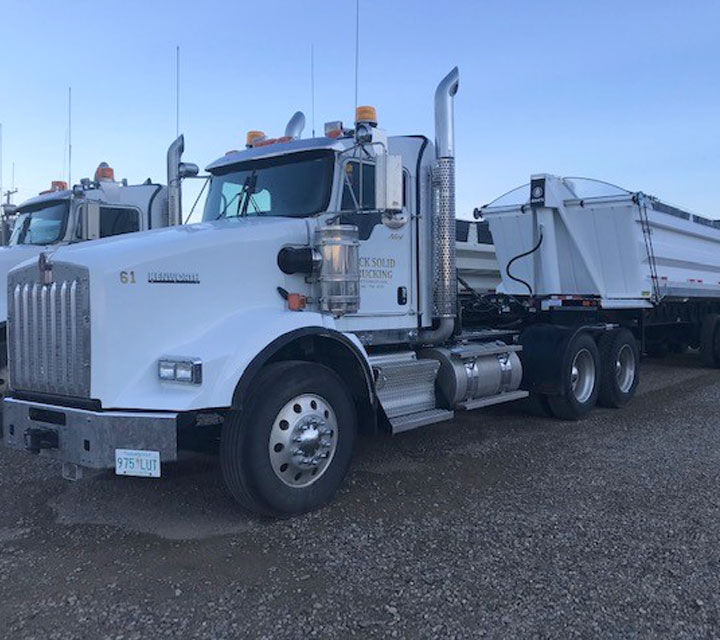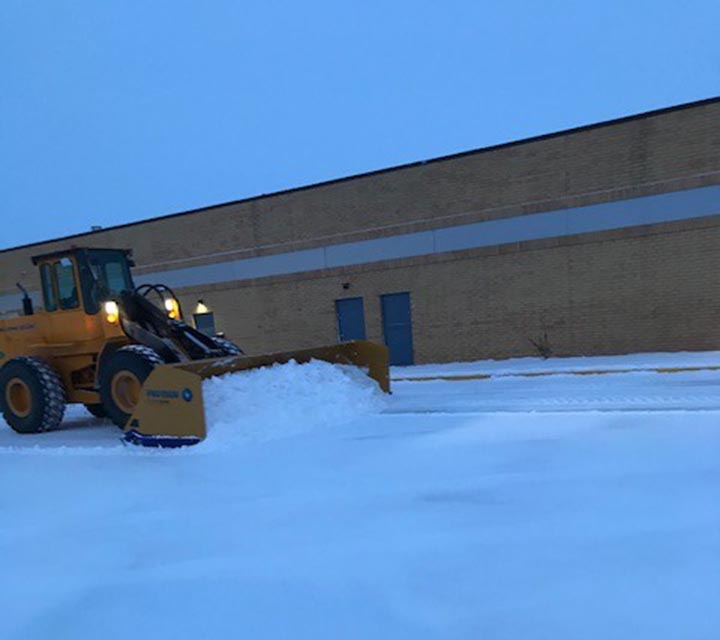 Snow Removal for Commercial Lots
We provide a commercial snow removal service for lots of all sizes. We will clean and remove all the snow from your lot quickly and efficiently.